Captain Willy O'Toole was my first serious attempt to capture a character face. Here, he is ready to face another day at sea, trying to keep the pervasive cigar lit at least part of the time.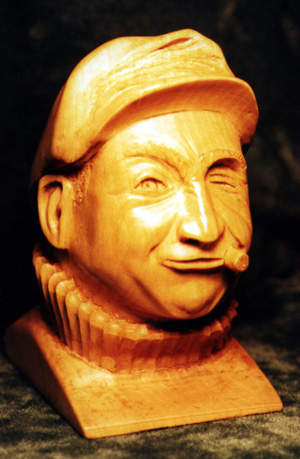 Willy is done in Basswood and stands about 6" tall.
He won several ribbons at various fairs and show.